Welcome to the online home of St. Peter's Anglican Church!
We are one of the oldest churches in Butler, but we have a vision to do something new. We exist as a parish church in order to see the story of Jesus shape everyday life; and if you're interested, we invite you to consider joining us in this endeavor. Our Sunday morning worship gathering is at 9:30am, and all are welcome!
For more information about who we are, check out the about page.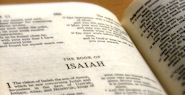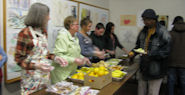 Weekly Worship:
Sundays @ 9:30am
- Holy Communion -
followed by refreshments, fellowship,
and Christian education for all ages.